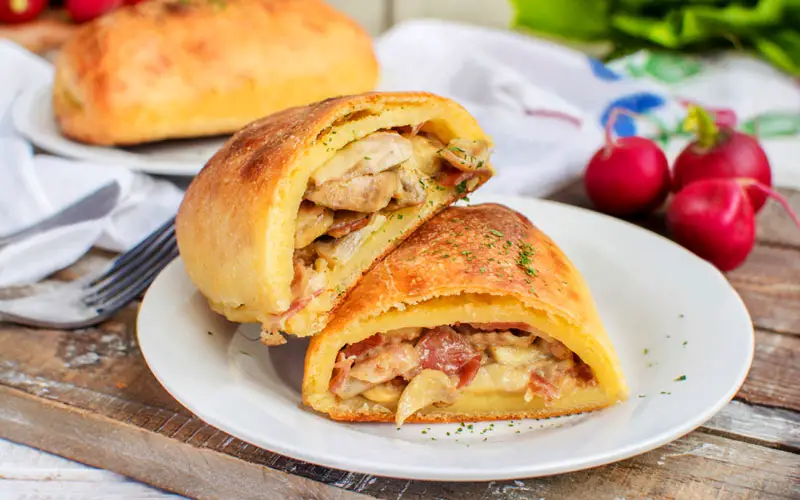 Hot pockets are the ideal fast food, designed with convenience in mind to satisfy your hunger cravings.
One can easily be put hot pockets in a microwave and have them ready for consumption in only a few minutes. Though these are quite handy for those who want to eat them on-the-go, if one has some extra time or doesn't own a microwave, one can cook them in an oven.
Even though baking hot pockets in an oven can take longer than microwaving them, the results far exceed in terms of crispness.

Step 1: Preheat the Oven
To start, ensure that you preheat the oven to 350 degrees Fahrenheit. If you have a conventional oven, you can leave your hot pockets in the freeze while the oven finishes preheating.
On the other hand, if you are using a convection oven, it is required that you thaw the hot pockets in the refrigerator before cooking them.
Step 2: Bake the Hot Pocket
Start by removing the Hot Pocket wrapper. Thereafter, put the hot pockets straight onto a baking sheet or one that is covered with aluminum foil.
Based on the size of the Hot Pocket that you are preparing as well as an oven that is being used, the exact baking times will vary. For specific cooking times, refer to the package for instructions.
For a quarter pound Hot Pocket, you need to bake for about 24 minutes in a Conventional oven, while for a half-pound, the baking time would be approximately 34 minutes.
For a quarter pound Hot Pocket, you need to bake for about 12 minutes in a Convection oven, while for a half-pound, the baking time is around 15 minutes.
Do remember to check the recommended baking times given on the package. As the baking time approaches these numbers, check to see if the Hot Pocket is completely cooked.
To get an accurate estimation, you can use a digital thermometer and determine how well it is done. As soon as the internal temperature reaches 165 degrees Fahrenheit, it should be fully cooked. If the recommended cooking time mentioned on the packet shows a higher number, cook for a few extra minutes.
Step 3: Cool and Eat
Take the Hot Pocket out of the oven and let it cool for about 2 minutes before consuming it. The Hot Pocket will be extremely hot at first so it is better to wait a while to save your taste buds.
How long to cook hot pocket? – Tips
Although it is not required for you to have the crisping sleeve while you are cooking the Hot Pockets in the oven, it is possible for you put the Hot Pockets with the sleeve to make it easier to eat.
When cooking in a microwave, the cooking time on High is 2 minutes for one hot pocket. For two hot pockets, the cooking time is three minutes and thirty seconds. For best results, ensure that you cook one hot pocket at a time.
Did you like this How long to cook hot pocket post? We have lots other useful post – Benefits of Black Garlic and How to Cook Instruction.