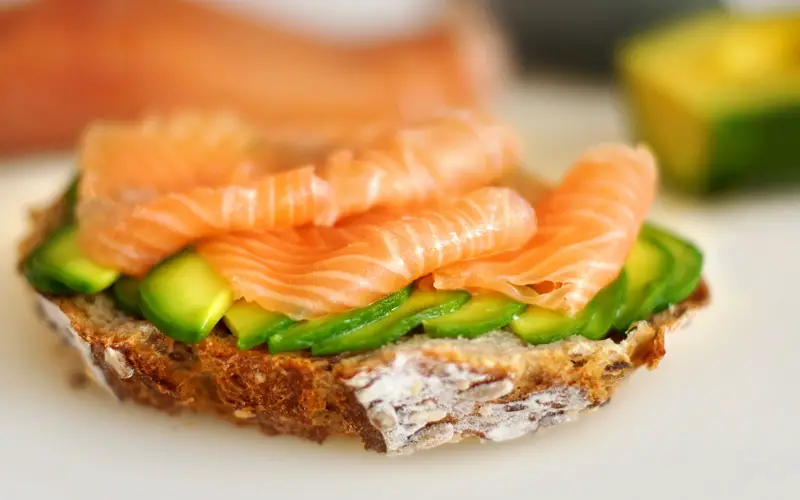 Salted Salmon, tender, aromatic, tasty, can be a great appetizer, filling, or an independent dish. If you are thinking about how to easy and delicious salt (cure) fish yourself, then this step-by-step recipe is what you need.
The advantage of homemade salting is that there are no preservatives or colorings in your delicacy, and you can take the amount of salt to your taste. After all, most of the time, fish in a store is too salted.

Many people buy salted fish for only one reason – they are pretty sure that self-salting is too complicated and troublesome. In fact, you can salt fish literally in 10-15 minutes if you bought a ready-made fillet.
If you need to cut fish, you will have to spend a little more time, but save money – because salmon is not the cheapest fish.
So, let's talk about how easy to prepare salted salmon fillet by this recipe and enjoy a delicious fish of your own preparation.
| | | |
| --- | --- | --- |
| Prep Time: 5 min | Cook Time: 4-5 hours | Yield: 3-5 servings |
Ingredients for Salted Salmon Recipe:
16oz 1lb fresh salmon
2 tbsp sea salt
2 tsp sugar
Buy salmon for salting only fresh.
After cutting, blot the fillet with a paper towel so that the fish is dry. Next, put the fish in a container and sprinkle with 2 tablespoons of sea salt and 2 teaspoons of sugar per 0.8-1lb (400-500g) of fish.
You can add soy sauce, bay leaf, ground coriander, allspice, herbs, and other spices. But I recommend the first time to make fish in simple salting of salt and sugar.
Next, cover the container with a lid or a film. Leave on for 4-5 hours at room temperature.
NOTE: The fatter your fish, the more time it takes to salting.

After that, wash the fish in cold water, thereby you remove excess salt from the fish. Blot with a clean paper towel and place in a clean container, or wrap in a film.
Now you need to put the fish for a day or at night in the refrigerator. During this time, the salt is evenly distributed in the fish.

The next day, a slightly salted tender salmon melting in your mouth will be ready to eat!
An important point: if you want to stop the salting process, it is enough to drain the liquid that the fish gave, rinse the fillet from the remaining salt and dry it with a paper towel.
Only after the fish has spent at least 8 hours in the refrigerator, you can taste the resulting delicacy!
Such slightly salted fish can be stored in the refrigerator for up to 4 days.

This is a great breakfast option: whole-grain bread toast, avocado, and lightly salted salmon. You can add a Benedict egg to this, fantastic!