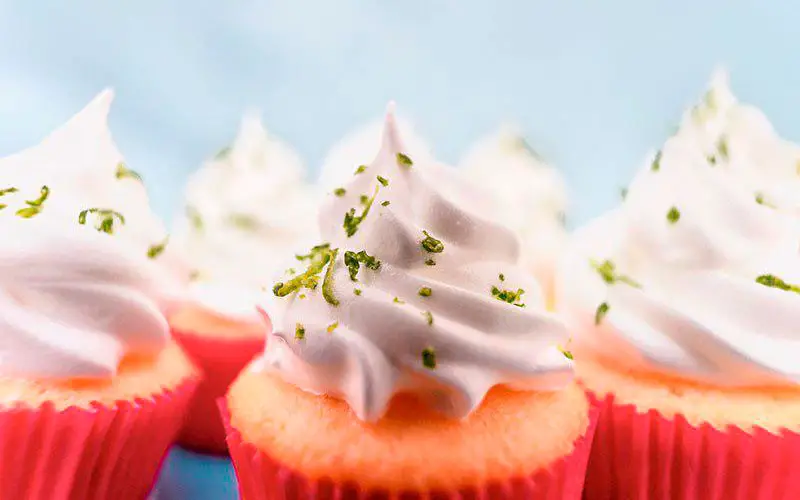 The loveliest part of any dinner is a dessert, and if it is made from or dressed in a whipped cream that is for sure will be a culmination.
Would it be the happy end or not really, of course, depends on taste. No matter who you are, professional chef or cook lover, only one little thing could ruin your dessert and dinner, and this is a whip charger.
I love to cook and recently faced a problem of a bad charger for my whip dispenser by testing a new one and I would like to save my readers from the same mistake by this review which will help us to figure out the best whip charger.


First of all, iSi is a well-known brand which is in the business for more than 50 years and that means a lot. By buying any staff from them you could be calm because usually, everything goes as you expect it.
The charger works as it should from the first step when you applying it to your dispenser till the end when the job is already done.
Be aware if your dispenser is made by any other producer because this charger has a bit different shape than usual so there could be a problem to connect it with not iSi whip dispenser.
The neck of iSi professional charger made a bit shorter than usual, it helped them to make it up to 20% more capacious. For us, it means economy, which is great.
For the first time, it seems that the price is a disadvantage of this charger, but from the same dispenser using ISI Professional and another charger, you would get a different value of whipped cream.
It means that you could serve more portions by using ISI professional instead of any other charger.
Or for making the same amount of portions you will need only 1 charger of ISI professional instead of 2 charges of any other producer. So if the price would seem a bit high, think about previous examples.
Talking about the result I have to say that extra capacity doesn't influence in a bad way the quality and the whipped cream made with this charger was fantastic.
Whipped cream turned out to be very airy and light, the taste is saturated with exactly those ingredients that were added during the preparation of the cream, no any unusual smell or taste.
After usage of the charger, there weren't any oil laces inside the dispenser or something similar that could be found thereafter poor quality chargers.
Pros
High quality
Economic
Reasonable price
Cons
Probably could be a problem to use with non iSi made dispenser
Final Verdict
Great result for reasonable price. Take your loveliest recipet and cook it with iSi professional charger, it would be a new experience. The Best experience! And don't forget about extra volume of this chargers – more sweets with less calories!
2.iSi Chargers Best Whip Cream Chargers For All Dispensers
On the second run, I took the usual and common charger from iSi which everybody knows because it is on the market for almost forever.
You probably know that feeling when you are playing with an old friend into your favorite game or working on repeating a task just another time and you know what will be at the next moment. Working with the classic iSi charger means that nothing could go wrong.
This old school 8-gram charger is perfect and very important – it works with all common whip cream dispensers.
The most important, the result. It was also great, the whipped cream was fluffy and tasty as it was all the time before.
Cream made with the help of this iSi charger also turned to be without any strange smell or any strange taste. Plus one point to iSi.
Pros
Expected high quality
Work with all common dispenser
Many variations of available packages
Final Verdict
Nothing changed with this iSi chargers throw the years which they are sold on the market. The quality is still perfect and they are still working with any common model of whip dispenser.
Purewhip is a new offer but it confidently gaining positions on the market and popularity.
It represents the classic 8-gram nitrous oxide whipped cream charger made from steel with a very attractive design.
Good news – it works with any common whip dispenser including iSi, EurKitchen, ICO, Kayser, Otis Classic, Chef's Brand, Best-Whip, Whip It, and many others.
Bad news –
first bulb were dud
, what could be OK in general, sometimes it happens, but still that is not the best way of working.
Talking about the quality of whipped cream that was made with these chargers, it is really good. The dessert was lovely and surprised me in a good way. The whipped cream was light and fluffy without any smell of gas or something like this.
Pros
Good quality of gas
Notable design – easy to find at the kitchen
Work with all dispenser
Final Verdict
This chargers seems to be value for money offer. Good quality brought from Europe. I'm expect that defected charger was a kind of accident, not a rule.
Best Whip Cream Chargers – Buyer's Guide
Now let's delve into the buyer's guide and see what it has for us. Here I have made it a point to help you make informed purchases.
Contents:
Best Whip Cream Chargers – What dispenser to buy if you dont't have any?
Best Whip Cream Chargers – How to use whip cream dispenser?
Before first use don't forget to read instruction provided by producer.
Then the common rule is to wash all parts of the dispenser.
When you washed your dispenser you are ready to put it inside the cream, then attach the head of the dispenser with the body and tight it gently.
Install the charger, shake the dispenser several times and that's it, you are ready for the magic.
Turn the dispenser tip down and press the lever.
Best Whip Cream Chargers – How to install a whipped cream charger correct?
Where shouldn't be any problems with charger installation even if you are doing it for the first time?
Spin-off the charger holder and put in it the bulb, then gently attach the holder back and tighten it. It is Okay if you will hear how gas fills the dispenser.

Best Whip Cream Chargers – What is the lifetime of a whipped cream charger?
Usual the shelf life of a charger is about 5 years, so buying the chargers be sure that you are choosing the right amount and you will use all of them in time.
Best Whip Cream Chargers – How to buy whip chargers for the best price?
The best price per 1 charger usually comes with a big quantity per 1 check, which means that the bigger box you chose, the lower price per 1 charger you get. But sometimes it is not a rule and also it is useful to know that different brands give the Best price for different packs.
Best Amount of Whip Chargers
Probably before answering the questions you have to decide how often you will use a whip cream dispenser, other words, you have to count how many chargers you need per month.
If it is 1, then it is better not to try to save money per one charger and just buy the package of 20-24 pieces which would be Okay for you.
If you are planning to make whipped cream more often, then multiply your number by 12 and you would understand how many chargers you need for 1 year. Then you should find a package of your favorite brand with the closest amount of chargers in there, if it is a bit bigger than your number, it is OK.
As it was pointed before, the shelf life of chargers is 5 years, I prefer to use the whole pack in one year, but the final decision is up to you.
Best Price for Whip Charger
Right now for iSi Professional, you will have the best offer to buy the amount of 250 chargers, for iSi classic it is 360 chargers and for Ultra-Purewhip it is 600 chargers. These amounts are closer to wholesalers, I mean cafés and restaurants.
For usual cook lovers, a package of 100 chargers is more than enough and here we have the next numbers.
The cheapest one is iSi Classic with 96 chargers, then comes with the same package Ultra-Purewhip and at the end comes iSi Professional with 100 chargers.
But do you remember about better efficiency of iSi Professional? A package of 84pcs will be cheaper but work as 100pcs package of usual chargers.
As a result, the iSi Professional package of 84 pcs will be the Best Offer.
Best Whip Cream Chargers – Bad experience
Just a few words about a bad experience. If you are using another brand and faced such things as an unpleasant smell of whipped cream or traces of oil on it, or maybe inside the dispenser, STOP using it immediately. Such whipped cream is not healthy at all.
Bonus – Great Recipets of Whipped Cream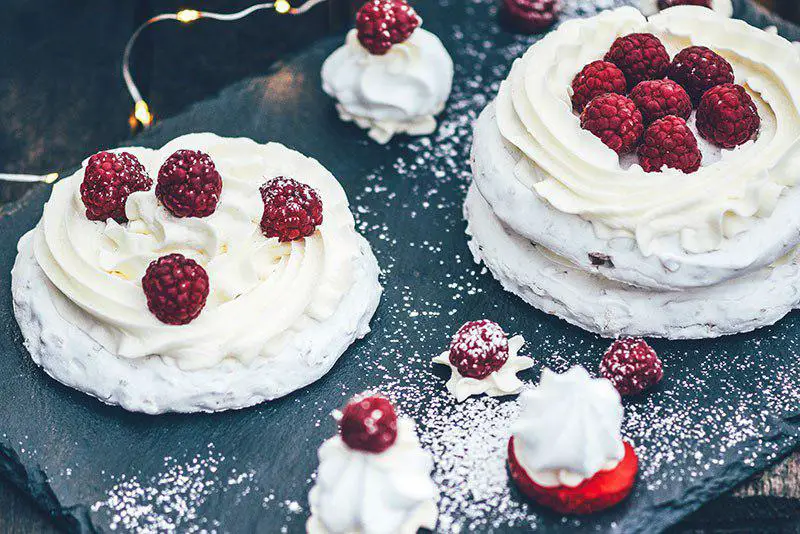 Here are my best five recipets which are really easy to repeat.
All amounts are given for a 0,5 litter dispenser, if you are using a 0,25 litter dispenser just dived all amounts for two.
If you have 1 litter dispenser, than multiply all amounts by two.
Just to start
500ml chilled heavy cream (38% of fat)2 tablespoons of your favorite sweetener (if you want to use sugar it is better to use instead of sugar powder)
1 teaspoon vanilla extract
Put ingredients all together to your dispenser, shake it vigorously and whip it!
Yogurt Whipped Cream
200ml yogurt200ml heavy cream (38% of fat)
100ml syrup without seeds (your favorite or strawberry for example)
Put ingredients all together to your dispenser, shake it vigorously and whip it!
Espresso Mouse
150ml of cooled strong espresso350ml of heavy cream (38% of fat)
Put ingredients all together, mix it and then put it to your dispenser, shake it vigorously and cool the filled dispenser for 2 hours in the refrigerator. Better to serve with vanilla ice cream.
Cherry Mouse
100ml cherry syrup100ml natural yogurt
200ml heavy cream (38% of fat)
50ml milk
20ml orange liqueur
Mix all the ingredients, pour through a sieve into a dispenser, and shake several times.
Before serving cool it in the refrigerator for a minimum of 6 hours.
Bourbon Mouse
500ml heavy cream (38% fat)2 tablespoon bourbon
½ teaspoon sugar powder
¼ teaspoon vanilla extract
Put ingredients all together, mix it and then put it to your dispenser, shake it vigorously and whip it.
Best Whip Cream Chargers – Wrap Up!
If you already have an iSi dispenser there is couldn't be a question of what to choose.
iSi professional chargers is definitely the best option on the market. You would be satisfied by the result and all dinners for sure will have happy ends.
For those who are using dispenser of any other producer, I would recommend iSi classic chargers, they work great, and as we found this charger has the best price if you are buying less than 100 chargers at once.
For lucky ones who just standing at the begging of their way to the great desserts made from whipped cream and don't have a dispenser. If you are not sure that you are ready to invest much, take EurKitchen Professional, for others – you should choose iSi professional dispenser and take as well, professional chargers in enough amount comparing to you dessert plans.
Have good whipped cream and sweet desserts!
Love to cook? It might be interesting for you – Convection Bake VS Convection Roast – What is the difference?