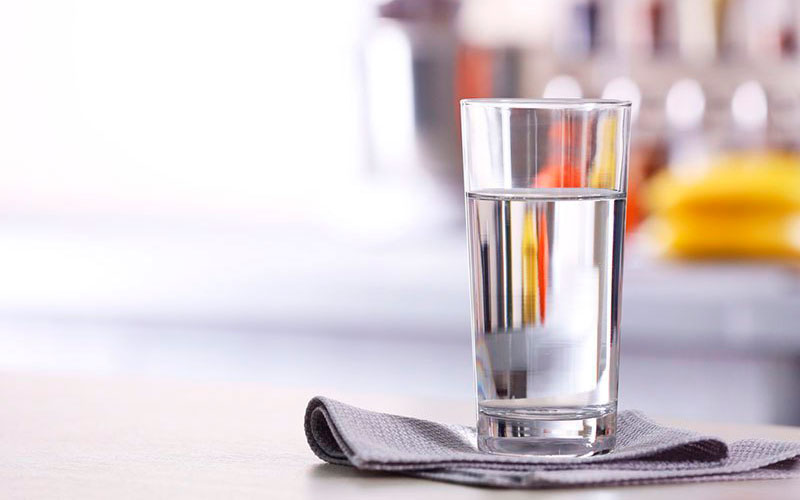 The water we usually drink, the well water, or municipal water from our taps contains numerous contaminants that can be detrimental to our health. With the best water distiller, you can remove such contaminants, and have the purest water.
There are other various water purification methods that include reverse osmosis, ion exchange, and many more. However, water distillation, according to studies, remains the most cost-effective and accurate disinfection method. How is that possible? Well, with water distillation, water is removed from contaminants using the boiling chamber, condenser coils, and storage carafes.
Owning the best water distiller can save you lots of money in that you will not see the need to continue purchasing commercially distilled water from stores.
Best Water Distiller of 2019
Best Water Distiller on the Market
But, I know that not everyone can successfully pick the best water distiller with ease. These products are available in different models, sizes, designs, and other features. I've spent so much time assessing potential water distillers that are praised by multitudes of customers.
At the end of the review, I wrap up with the buyer's guide. It will help you make an informed purchase.
Here's the promised comprehensive collection of the best water distillers on the market. I have highlighted the most important features of each product. Also included are the pros and cons of each product, followed by my verdict where I express my opinions about the product.

Megahome Best Water Distiller on the Market
Megahome Countertop Water Distiller can be a great addition to everyone's home including budget-conscious homeowners.
It costs less than the previous products.
While this may seem like a low-profile machine, it provides accurate steam distilled water.
The cheap price tag can be attributed to the compact design and a capacity of 1 gallon per 5.5 hours, which I find very slow. But, for the price, you should be grateful that by the end of the day you will get about 2 gallons.
The unit is ideal for small families or companies. It can also be taken to your outdoor excursions as long as you have electrical connections.
No complicated installation is required. All you need is to put it on the countertop, then fill in water for distillation.
Through steam, the unit will collect the distilled water in the glass collector.
It is efficient in removing water from the toxins and contaminants in the boiling chamber. But, I have not heard about the carbon filter which can provide an extra layer of filtration to filter the VOCs.
The major threat to our health is the contaminants.
Note that the distillation will remove the beneficial minerals from your distilled water. So the water might taste flat.
But that can be solved by replenishing the minerals afterward. Anyway, our bodies do not rely solely on the water to get much of the minerals.
Foods we consume are the major suppliers of nutrients and minerals.
Megahome is UL (Underwrites Laboratory) approved. This is an independent research science laboratory dedicated to evaluating the safety of products to ensure that they meet the preset safety standards.
Megahome's approval reassures us its water distiller does not have harmful components.
The machine is made of the stainless steel Grade 304 (also referred to as 18/8). The water will be collected through the glass-lined nozzle.
So there is no contact with plastics whatsoever. For the entire unit, the manufacturer is offering a one year warranty which I find insufficient given the fact that the previous product offered a 15 years warranty.
But with this cheap price, I wouldn't expect that much.
Pros
Affordable water distiller
UL approved to guarantee safety standards
Made of durable stainless steel with glass collector
Compact water distiller
Cons
Slow distiller with 1 gallon for every 5.5 hours
Not suited for large families
Not for advanced filtration of volatile organic compounds
Final Verdict
If you are shopping on a
tight budget
, here's the perfect water distiller for you. It won't break your bank.
However, you have to surrender to the small capacity and slow performance. But the quality of your distilled water will not be compromised.
The company has actually designed this for small families.
Design-wise, it's made of stainless steel and glass. That's an advantage because plastic components, even if it's BPA-free, are not good for the distillation process.
They can compromise the taste and quality of the distilled water.
I wish the manufacturer was offering more than a year of warranty.'Anyway, we need not expect too much with a low price tag.
Pure Water Best Countertop Water Distiller
This water distiller is the next to expensive price tag following the aforementioned machine.
It is best suited to small families that can survive with 3 gallons of distilled water per day.
Gone will be the stress of buying bottled distilled water from local stores. With Mini Classic Pure Water'you can save lots of money.
It's a great investment through a steep cost to the budget-conscious customers. It comes with a broad range of features you would expect in an advanced countertop water distiller.
What I like is that there's no need to install the unit. Simply put it on the counter in your kitchen, pour tap water then switch it on.
It will provide you with the most purified distilled water for your drinking and cooking needs. However, I have not heard about the inclusion of the carbon filters to trap the VOCs which can be a problem because of their low-boiling point than water.
This water distiller has an advanced boiling chamber that will boil water for the condenser coil to collect the steam and condense it into liquid water ready for consumption. There are no plastic components that could mess up the quality of your distilled water.
The boiling chamber is made of stainless steel while the collection carafe is made of glass hence the costs.
The machine consumes 800 watts of power. I can equate this to about eight 100 watts lights switched on.
Having this water distiller outweighs the dollars incurred when purchasing distilled water frequently from the stores.
It weighs 31.2 pounds. Well, that's not a heavyweight machine to lift when traveling or when cleaning it.
Don't forget to maintain the distiller because the minerals and contaminants can accumulate to clog the heating element in the chamber. However, avoid using commercial detergents and they could leave traces in the chamber.
I recommend a white distilled vinegar or warm water with some cleaning crystals.
When the water reaches boiling point and the collection carafe is filled to capacity, the machine will shut off automatically. In guaranteeing you a top-notch quality, the manufacturer is giving you 15 years on the design components and 2 years on the electrical components.
Pros
Compact countertop water distiller
3 gallons per day enough for small families
Automatic shut off
Durable design materials with no cheap plastic components
15 years warranty on machine and 2 years electrical components
Cons
It's expensive
No advanced filtering of volatile organic compounds
Final Verdict
As in the name, this is a mini water distiller machine with a capacity of
3 gallons per day
. Well, if you have a large family this is not for you.
Consider the previous product regardless of the expensive price tag.
This water distiller is quite expensive too. Nonetheless, it's a great investment to improve your health and prevent waterborne diseases.
It doesn't contain cheap components s that could worsen the quality of your water. The boiling chamber is made of steel and the collector is made of glass.
These are the selling points of this water distiller.
H2oLabs 200 Best Home Water Distiller

This H2oLabs model water distiller as the name suggests, it's one of the most convenient water distillers. It is tested thoroughly for dependability, ease of use, functionality, affordability and customer satisfaction. Just like a coffee maker machine, it's an all in one unit.
Design & Built
This unit has a modern design with improved functionality making it easier to operate than the previous versions. Made of heat resistant plastic, it's very lightweight and sturdy and can sit upright on the countertop. The distilled water container is translucent white and can only hold 1 gallon of water per session.
All the interior parts of this unit are plastic; however, the coil and cooling fins are stainless steel. Nevertheless, filtered water produced doesn't have a plastic or rubber taste since the plastic is high-quality food-safe, and BPA free.
One striking feature of this unit is its user-friendly design. The system has a built-in refill and resets LED indicator that alerts you when the filtration process comes to an end. A perfect unit for anyone, most importantly the elderly who find it difficult to operate new appliances.
Capacity & Flow Rate
H2oLabs' most convenient water distiller is designed with an inlet valve for continuous water flow. The moment you start the machine, it begins to produce distilled water quickly within 5 minutes.
It takes 5 hours for this unit to produce one gallon of distilled water, which means in one day you can produce 5 gallons of distilled water quite fast.
The automatic turn off is very convenient in that it automatically shuts off when one full gallon of distilled water is produced.
Usability & Maintenance
This unit ticks all boxes for ease of use and energy efficiency. You just fill it, plug it into the power supply then press start. It will automatically shut off when the distillation process is completed.
A very lightweight water reservoir can be lifted out for easy filling with for continuous flow. To reduce or discourage scale buildup, the boiling tray is stick-resistant.
With no filter cartridges, the heating element floats in water; therefore, the scale particles can be collected at the bottom of the tray for easy cleaning.
It takes minimum effort to maintain. Very straightforward machine to use with at least 5 cycles of use without thorough cleaning saving your time.
Pros
All in one water distiller
Automatic shut off
A continuous flow of water
Energy efficient
Cons
The plastic component is not sturdy enough
Final Verdict
If you're looking for a compact, all in one water distiller that's easy to operate and maintain without compromising functionality, this might be the right unit for you. Most convenient water distiller for small families or seniors.
It can save you the money you used to spend in buying distilled water and save your energy for operating water distiller because it is very lightweight.
SteamPure Best Home Water Distillation Systems

Steam pure company has been making water distillation appliances for over 30 years. Unlike Durastill it comes with a water collection jar made of glass and which can boost the sophisticated aesthetics of your kitchen.
Ideal for producing distilled water that is clean and healthy for several applications such as drinking, steam irons, and maintaining sensitive products like dental and engine.
Design & Build Quality
SteamPure is a compact, portable unit that can fit neatly on a countertop. Made in the USA, this unit is built of 304 stainless steel both on the interior and exterior part which is very sturdy and durable.
For effective distillation performance, the condensation coil is also made of 304 stainless steel tubing while on the outside it's fitted with aluminum fins for cooling. The storage unit is a simple glass jar which again is the best quality compared to plastic that contaminates water.
Filtration process involves steam distillation and carbon filtration. With its dual volatile gas vent, VOCs are removed. The machine also includes carbon filters which ensure efficient removal of toxins and contaminants making it odorless and taste clean.
Capacity & Flow Rate
SteamPure produces one gallon of distilled and filtered water for approximately 5.5 to 6 hours a complete cycle considered very slow. Provides pure water that only comes in contact with the stainless-steel tubing.
However, this unit doesn't feature an automatic shut-off system, so you need to be careful when steaming. Or rather connect it to the collection jar and let distilled water flow in continuously.
Usability & Maintenance
Being a programmable unit, this machine is very easy to use. You need to fill it with water manually which can be cumbersome for some individuals. In addition, it offers a steam sterilizing option that kills any bacteria and other germs that could otherwise accumulate over time.
Something very unique about this unit compared to others on our list is its reliability. In case of a power outage, this unit will stop but continue the rest of the cycle the moment power is back.
It is weighing at 28 lbs, not so much convenient to move around but you can install it in one place suitable for home and laboratories. As for cleaning, you will have to clean the water tank with Lumen which dissolves scale build-up once every month.
SteamPure has a strong solid construction of stainless steel that guarantees years of effective service. Maintenance involves general cleaning once each month, and you can replace the carbon filter.
Water Distiller comes with a 3-year warranty for stainless-steel and 1 -year on electrical. In other words, you're guaranteed the highest drinking water purity to preserve the health of your loved ones.
Pros
Complete filtration process using carbon filters
If power is lost, it restores the process from the initial stop when power is back
Comes with a large glass collection jar
Solid and sturdy unit
Cons
The fun might be a little louder for some users
Not automatic
Final Verdict
I'll recommend SteamPure 110V countertop water distiller if you're looking for a powerful unit that not only produces enough water for your daily use but also can fit on your small kitchen. With more robust, this unit might worth less than bottled water.

Are you looking for something more robust? The Durastill 8 gallon per day water distiller is a high-quality and manual fill water distiller that is designed to produce more distilled water compared to similar units in the market today.
It's a heavy-duty unit ideal for large families or those who use distilled water for purposes other than drinking.
Design & Build Quality
Proudly made in the USA, it's constructed with a stainless steel body that guarantees sturdiness and durability. With high ratings of 1000-watts, the heating elements are made of stainless-steel superalloy (Incoloy) which is a durable material.
Design with no reserve tank, you can collect the distilled water on your preferred container or install one later. Featured with gas vents that remove VOCs before condensation occurs. Measuring 13" height,20" Width, and 13" depth compact enough for not so much space.
Compatible with regular 110-120 volts outlet, this unit has a 316-alloy stainless steel evaporator that increases corrosion resistance.
The whole body is being held up by four strong stainless steel wrapped with rubber that won't damage your countertop.
Capacity & Flow Rate
The Durastill 8-gallon water distiller can produce an ample amount of distilled water, providing you have a large storage unit. It's a large unit able to produce 1.5 gallons of distilled water each cycle.
All Durastill products come with a float switch that detects when water levels get low and then it automatically switches off.
Usability & Maintenance
Unlike other heavy-duty units, this model is designed for manual operation with a self- sterilization feature. On an empty back-up tank, just flip the fan and switch off for a few minutes when the unit is still steaming.
With no water connection, you are required to fill this unit manually. Just after you turn it on, you can leave it unattended and keep working on it with other stuff. However, ensure the water reservoir is large enough preferably more than 1.5 gallons so that you can avoid water spillage.
In regards to maintenance, the quality of the material makes it easy to clean and maintain. There's a minimum chance of corrosions considering the evaporator is of durable alloy.
With a warranty of one year, this distiller includes a post-filter and other accessories for a standard installation.
Pros
Large capacity of 8 gallons per day
Easy to clean and maintain
Self-sterilization
Float switch
Cons
There's no reservoir tank
Quite expensive
Final Verdict
Whether your distilled water requirement is large or you just need it for family use, with a Durastill 8-gallon water distiller unit you'll save a lot of money. The build quality is exceptional because of the stainless-steel construction. We will definitely recommend this unit if you value your investments.
H2oLabs Best Water Distiller to Buy
I found this brand more reputable hence I am repeating yet another product.
It's a compact water distiller weighing 13.8 pounds suitable for small families.
With H2oLabs Best-in-Class Distiller you can save lots of money that you used to spend when purchasing bottled distilled water.
It provides 4 gallons per day, which is enough for a water distiller in this price range. Although it has some plastic components, the manufacturer is reassuring us that the glass-lined nozzle will prevent any contact between the water and BPA-free polypropylene plastic.
The use of plastic explains why the model is cheaper because the previous product is quite expensive as it is made of glass and stainless steel components only.
Performance-wise, the distiller comes with the activated carbon pods to effectively remove the volatile organic chemicals. Its glass carafe has a capacity of 1 gallon.
On overall, the distiller performs well, particularly for small families.
The design was rigorously tested to ensure that it meets quality standards for producing quality distilled water. Its boiling water compartment is made of stainless steel Grade 304, which is a durable material.
The material is sterile so it cannot interfere with the taste.
Something I don't like that seems inevitable is the loss of taste of the distilled water from this machine. Almost all water distillers suffer from this inconvenience.
The process extracts water and leaves behind essential minerals together with the contaminants. However, it's not something life-threatening because we can get more minerals from foods.
And to improve taste, you can add drops of mineral water or a pinch of salt to the final distilled water. But you can get used to the distilled water taste after numerous consumptions.
Unlike the first product I reviewed above, this distiller consumes only 565 watts of power. The heating element is compact yet provides optimal performance.
Important: You should clean the heating element, in fact, the entire heating chamber, to prolong its performance. The process of distillation will inevitably leave residues of contaminants behind after the water has evaporated.
Continued distillation can lead to an underperformance.
To avoid using harmful commercial detergents, I recommend using the Distiller Residue Cleaner. It contains citric acid to dissolve hard water deposits and remove mineral scale.
It's a safer way to descale your H2oLabs water distiller. The carafe and the distiller boiling chamber have large openings, which make it easy to clean by hand.
I also like the lightweight feature of this distiller. It weighs 13.18 pounds, which is a compact weight to travel with.
Pros
Rigorously tested water distiller
Activated carbon pods
4 gallons per day in its price range
Durable stainless steel
Cons
Low profile water distiller
Plastic components
Final Verdict
If you're looking for a low budget water distiller without compromising quality, this is the right product for you. It
removes VOCs and other contaminants
.
Obviously, we don't like it when it removes the essential nutrients and minerals from water, but that's inevitable. To compensate that you can replenish them.
In its price range, this water distiller surely performs competitively. It comes with a stainless steel boiling chamber and glass carafe which have large openings for ease of cleaning.
And the product does not consume electricity although 4 gallons per day seems a bit insufficient if you have a large family. Nonetheless, for the price, it is a great deal.
I do recommend this product for small families.
Mophorn Best Price Water Distiller
Now, this is not only my last product but also the least expensive product among them all.
But, don't be discouraged by this price thinking that it is a mediocre water distiller.
You'll be surprised by the quality of the distilled water it produces.
Mophorn Pure Water Distiller is ideal for travelers and small families looking for the distilled water to drink or cook. The unit is designed to remove even the low boiling-point VOCs so that you can have 99.9% pure water.
In 4 hours you can have a gallon of water ready for consumption.
To ensure that you continue to have the distilled water, I reckon changing the carbon filters regularly. Also important is to continually clean the boiling chamber with the Distiller Residue Cleaner to remove hard water deposits.
The filters I recommend are the Distiller Charcoal Filters. They are made from coconut shells and can remove chlorine and volatile organic compounds to provide pure water.
The machine is made of stainless steel construction so no need to worry about quality despite being the cheapest product. What I would wish the company included in the glass collector container.
The plastic one is not good for distilled water storage. Lucky enough it is not expensive to replace that container.
In your package, you will find a distiller, 1x filter, water bottle, bottle cap, power wire, chamber cleaning powder, discharge cap, and the instruction manual. At least with the instruction manual, you can decipher how to operate or maintain this water distiller.
When the temperature reaches 160 degrees C, the unit will shut off automatically so that it doesn't overheat unnecessarily. This is an indicator to you to empty the collector and pour another amount of water to distill.
It's a 4-liter water distiller and can distill a liter in an hour. Its small capacity makes it irrelevant for large homes and for commercial use.
Weighing just less than 10 pounds, this machine can be suitable for travelers as much as it is important for laboratories and homes.
Its other features include the power output of 750W and power input of 110V AC and 60Hz. It will not put so much strain on your shoulders.
At least you will be saving lots of money that you would spend purchasing distilled water.
Pros
Very affordable
Compact water distiller
Boiling chamber made of the stainless steel
Filters chlorine and VOCs
Cons
Plastic container
Small capacity
Final Verdict
If you are new to distillers, this could be your turn to spend less and see if you can master how they operate. This is a
compact
water distiller that you can have almost anywhere although its small capacity discourages large family owners.
Other than that, it's a great product armed with great features to remove even Chlorine and VOCs.
All you need to optimize its performance is to keep changing the filters. Upon delivery, it comes with one filter and all other components that you need.
I also reckon to change the plastic container to the glass container. Plastic can tamper with the taste and quality of your distilled water.
H2oLabs Best Automatic Water Distiller for Home
H2oLabs Water Distiller is a powerful machine running on a 120V configuration and consuming 850 watts of power daily.
It is best suited for large families and commercial use because of its advanced distillation and large capacity of 8 gallons of water per day.
Its reserve tank is 6 gallons, a feature seldom seen in other products in its range.
As much as it's a power machine, be prepared to spend a lot on your purchase. But, that's a good investment because distilled water is a must-have.
Other cheaper models have low capacities which may be inconvenient for large families.
Bear in mind that the distilled water has many uses beyond drinking. It can be used for medicinal purposes, in lead-acid batteries, in irons, etc. So having a large capacity that produces about 30 liters a day is great.
This model is made of the stainless steel construction of Grade 18/8. Well, that reassures us of the durability of the machine.
The boiling chamber and the storage container are made of stainless steel to prevent corrosion. Again, there are no cheap plastic materials that the water will come in contact with.
Worth applauding with this model is its automatic configurations where it can turn on and off where need be. It can also fill in the tank automatically.
That's a great feature to connect to a water supply for a continuous flow of distilled water.
In ensuring that all of the contaminants are filtered, the machine comes with the pre-filter cartridge, post-filter cartridge. Even if the steam can leave behind most of the contaminants, there could be VOCs (volatile organic compounds) that could survive the process and then fall into your storage container.
The built-in activated carbon filter takes control of such to ensure the purest water.
Let's talk about maintenance. Because this is a huge machine, it may be cumbersome to empty it regularly.
Simply drain it using the drain valve to get rid of the water scale build-up on the heating element. Leaving the minerals building up for a long time may render the water distiller poor.
You need to clean the carbon filter on a monthly basis to prolong its accuracy in filtering the VOCs. When cleaning this distiller, you can pour warm water and clean crystals or white distilled vinegar into the boiling chamber.
Then use a toothbrush to remove the sediments from the heating elements. This shouldn't take much of your time on a weekly basis.
If there are too many residues, you can soak them overnight and clean the machine the following day.
Pros
Automatic system
High capacity of 8 gallons per day. One gallon in 3 hours
Stainless construction
Included carbon filter for more precise distillation
Cons
It's expensive
It's heavy
Final Verdict
This is a model I would recommend for
large families
that drink water heavily. Thirty liters of water on a daily basis is sufficient for every member of the household to be satisfied.
The unit can be connected to the water supply instead of filling the tank occasionally and then switching it on. Its automatic fill necessitates a continuous flow for commercial purposes where no one is willing to squeeze time to fill in the distiller.
It can save you the money you used to spend on buying distilled water. All it can cost is the consumption of 850 watts.
The price of this product can be a deal-breaker to others, but I would say just break your bank once with a powerful and durable product. It's made of stainless construction, so it's not a product to lose value anytime soon.
Best Water Distiller Reviews – Buyer's Guide
Now let's delve into the buyer's guide and see what it has for us. Here I have made it a point to help you make informed purchases. I have highlighted important terminologies to demystify the process of distillation and to help you choose wisely.
Contents:
What Is The Best Home Water Distiller?
Pure Water Countertop Water Distiller
Megahome Compact Water Distiller
Durastill Water Distiller
H2OLabs Home Water Distiller
Does Distilled Water Leach Stainless Steel?
No, distilled water does not leach stainless steel. Stainless steel has a passivation layer of chromium oxide that makes it highly resistant to corrosion and possible reaction with water. Also, we have to understand that distilled water is not so salty as usual water. And as we know, the water of higher salinity is more corrosive.
Also, Joe Letorney pointed in his article that both samples of his tap water and the same water after the distillation system didn't have nickel. These samples were checked by the National Testing Labs of Cleveland, Ohio. It means that distilled water does not leach stainless steel.
How Often Should You Clean a Water Distiller?
Depends on the water you have, the maintenance periods can vary. In case your tap water is soft then it will be OK to clean a water distiller once in 1-2 months. For others, we recommend using cleaning crystals every 1-2 weeks to get rid of scale build-up.
Do Water Distillers Use a Lot of Electricity?
Different water distillers have different power consumption, and the costs can vary. But in general, using a water distiller is much cheaper than buying bottled distilled water.
For example, in California at the beginning of 2019, the average price for 1 Kwh was about 17 cents. To produce 1 gallon of distilled water, Megahome needs about 5 hours. With its consumption of about 600 Watts, you will pay about 50 cents for one gallon of distilled water.
The bigger PureWater consumption is 800 Watts, but it needs only 30 minutes to produce 1 gallon of water. So for 1 gallon, you will pay only about 7 cents while the price for a bottled distilled water is about $20 for one gallon.
What Does a Water Distiller Remove?
Distiller removes minerals and contaminants, including organic compounds. For example, a water distiller removes calcium, fluoride, phosphorous, magnesium, and some heavy metals like mercury, arsenic, and lead. Also, during the heating process, it removes hazardous organic compounds like bacteria.
Why is it Important to Distill Water?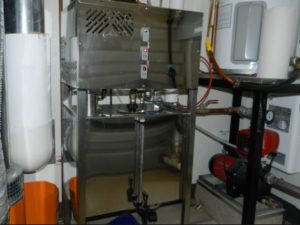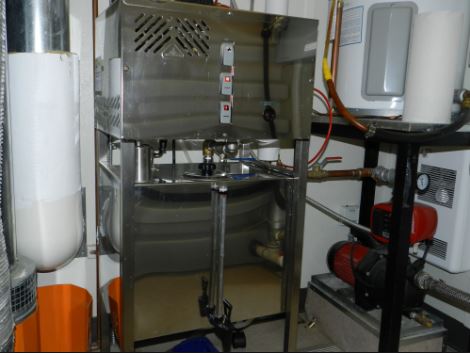 Surely from reading my review, you have realized the benefits of the distillation process.
Distilled water is indispensable in that it is used in many applications all over the world.
For instance, for accurate chemistry experiments, the distilled water plays an immense role because it is void of minerals.
Likewise in lead-acid batteries, distilled water plays an important role because of the absence of minerals that could impede its performance. The irons we used to iron our clothes are also common uses of the distilled water to prevent the build-up of minerals from tap water.
The use of distilled water is also commonplace in medical laboratories and hospitals. Medical professionals continue prescribing this water because of its indispensable benefits.
I have bulleted some of the
benefits
of using distilled water below:
It has no micro-organisms ' the process removes water from the boiling chamber filled with well or municipal water. Because of a low boiling point, water evaporates and condenses into the glass carafe which gives us the distilled water. The microorganisms remain in the chamber. Other distillers have carbon filters to remove the VOCs and chlorine.
It contains no copper ' copper can be found in well and municipal water. Its consumption could cause Alzheimer's disease.
It contains

no nitrates

' can be dangerous to both elders and children
Detoxifies the body
It contains no barium ' this element can be traced in tap water and is notorious for heart problems
Water distillation is a cheaper process even though some water distillers like the first H2oLabs distiller can cost an arm and a leg.
How Does a Water Distiller Work?
The basic components of a water distiller include the heating element, steam condenser, collecting container, and a boiling chamber. Other features are additional accessories such as switch buttons and thermostats.
After pouring water into the boiling chamber, you will have to switch your countertop water distiller so that it boils until the water evaporates. The steam condenser will condense the vapor into the water and direct it to the storage container.
This container is usually glass. The cheap plastic, including the BPA polypropylene, can compromise the quality of the water.
Well, fortunately, most of these storage containers come detached from these distillers. So you can replace the plastic container with the glass one.
After reaching a certain temperature, the units will normally shut off.
Some, like the first product I reviewed, can refill the tank automatically if connected to a continuous water supply.'Such units are best suited for commercial use or for large families.
While the water is evaporating, it will leave behind the water contaminants. But it also leaves the essential minerals and nutrients.
Chlorine and VOCs can survive the process and get collected with pure water into the storage container. This is solved by adding the activated carbon/charcoal filters.
The filters need to be replaced from time to time.
Does Distilled Water Have a Bad Taste?
This is a heated debate. My answer would be yes but cannot use the word 'bad' as such.
It has a
flat taste
because minerals have been left behind in the boiling chamber. The addition of minerals can improve that taste.
Difference Between Distilled Water and Purified Water
Both purified and distilled water are void of contaminants but distilled water is the winner in terms of the number of contaminants. Water purification systems remove the contaminants from water whereas the distillation process
removes water from the contaminants
.
Purified water undergoes a multi-stage filtration process to remove the toxins and microorganisms.
Considering the minerals content, the purified water contains more compared to the distilled water. That's where it wins.
Nonetheless, the minerals are also added during the filtration process. You can also replenish the lost minerals in the distilled water.
Cost-wise, the filtration process is relatively expensive. If given choices, I will always choose the distillation process over purified water.
The other debate revolves around the distilled water versus spring water. Although touted as natural, spring water can also contain some microorganisms not good for your health.
Important Factors To Consider Before Buying Best Water Distiller
Like any other product, you need to take into account the important aspects that help you pick the best water distiller. The important thing is the capacity, material construction, and additional features.
Capacity and flow rate ' The size of your family plays a role in choosing the size of the water distiller. Generally, water distillers are slow but differ in the rate of gallons per hour or per day. I have highlighted these differences in my reviews.
Some produce 8 gallons in a day, which can be ideal for large families. For small families, you may consider 3 gallons per day.
The capacity is proportional to the price. The large the capacity is the more expensive it becomes.
Coupled with the capacity is the flow rate, that how many hours it takes to produce a gallon.
Material of construction ' You must beware of the cheap models that opt for cheap materials such as plastics. Even if it says BPA-free, no quality surpasses glass and stainless steel.
The distillation process is complex and involves extreme temperatures. The contact of water with plastic materials can be detrimental and can compromise the quality and the taste.
The stainless steel and glass are expensive,'but they are worth an investment.
Additional features ' These could include automatic systems such as auto-refill of the tank and auto shut-off when the container is full. Other distillers are programmable, so you do not have to hurry to your home just to switch on the unit.
Also important is the power consumption. Distillers are slow machines so it takes a long time to evaporate the water.
It's better to check the power input and the power output so that you stay on the safe side.
Pricing
Pricing is also important to consider. These units can be expensive. It helps to check your budget and purchase accordingly.
But, beware of the cheap models are they can compromise the quality of your distilled water.
Wrap Up!
This marks the end of my review of the top 5 best water distillers on the market. I have highlighted the important aspects and given my opinion on each product.
Then I wrapped the article with the buyer's guide to educate you about the important features and terminologies. As and when new water distillers become available, I will review them.
I believe everyone deserves to have the best water distiller to live a healthy lifestyle.
Good luck purchasing your best water distiller. Leave me a comment below if you have any queries.
P.S. It might be interesting for you, check our new review – https://kitchengeek.com/best-gas-grills-under-200/